TrueOcean's Marine Data Platform provides smart management, visualization and analysis of big sensor data in marine applications and sets new standards for simple, safe and smart handling of big marine sensor data and helps to gain deeper insights out of data.
Marine data grows exponentially each year and will continue to rapidly grow using swarms of autonomous underwater vehicles, flocking and other advanced sensor systems going forward in evermore ocean areas. Digitization accelerates this fast changing environment providing the means for big data handling from smart and efficient data management to intelligent data analysis becoming the competitive edge for each data user in marine and offshore operations.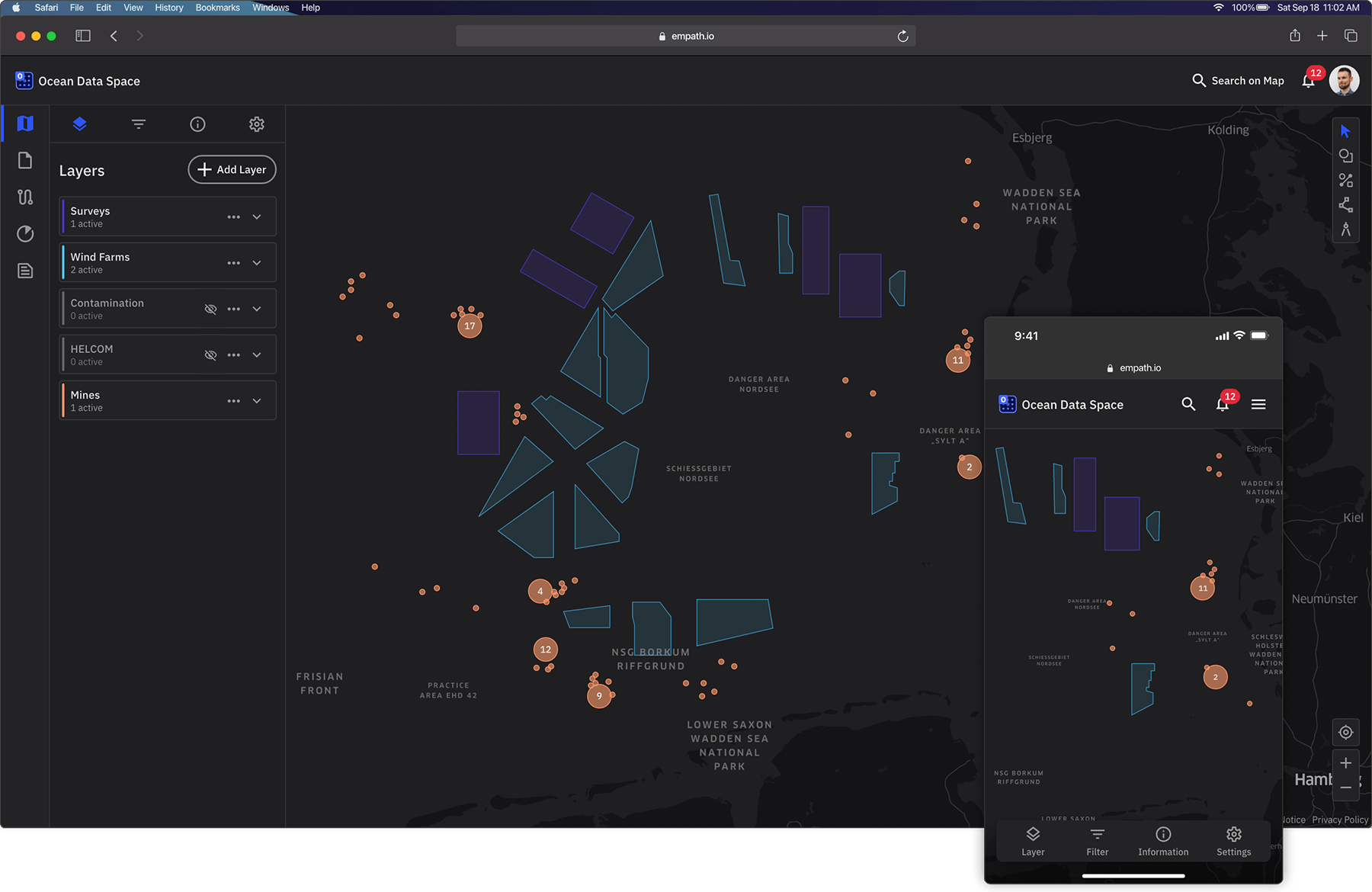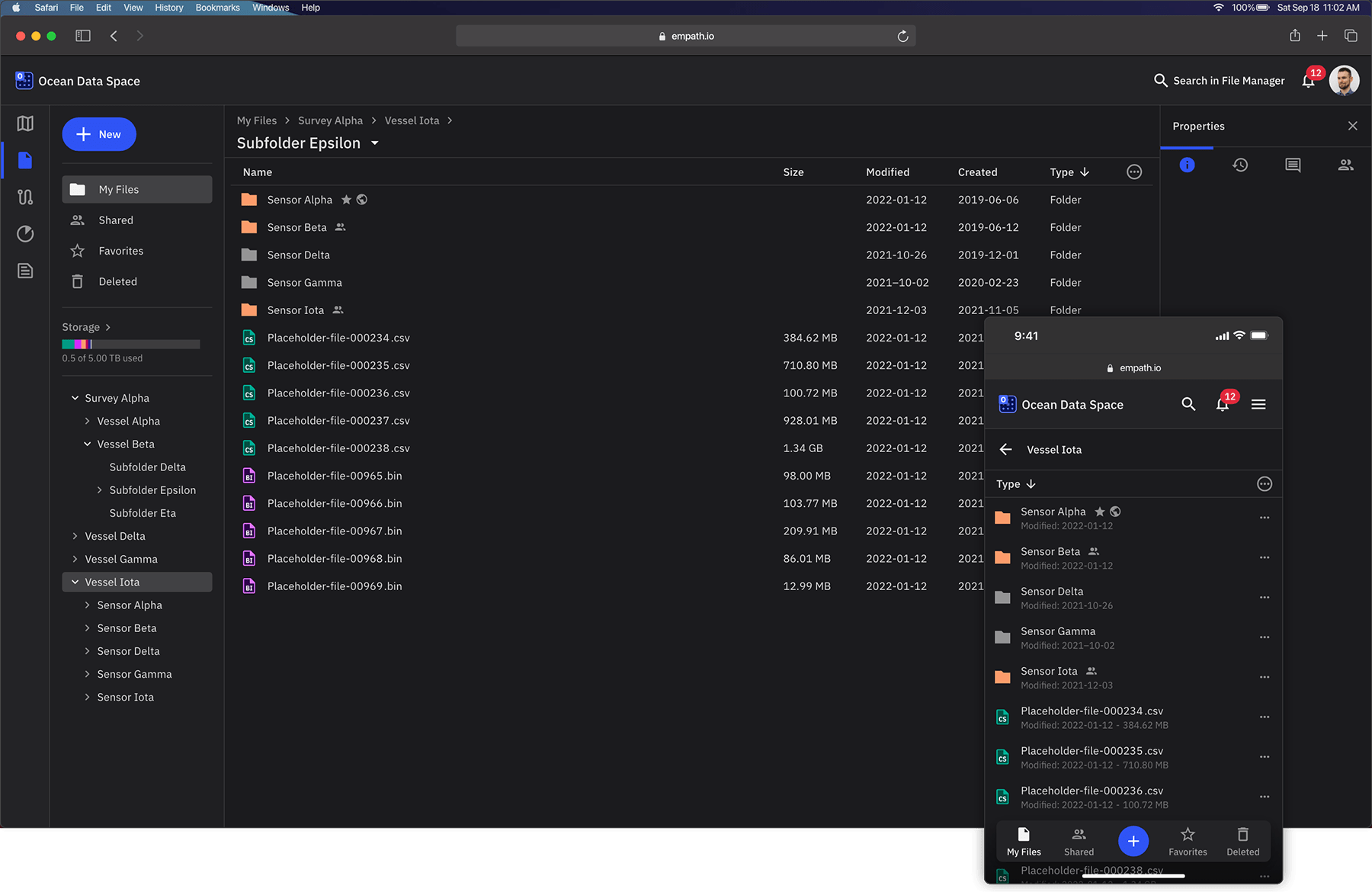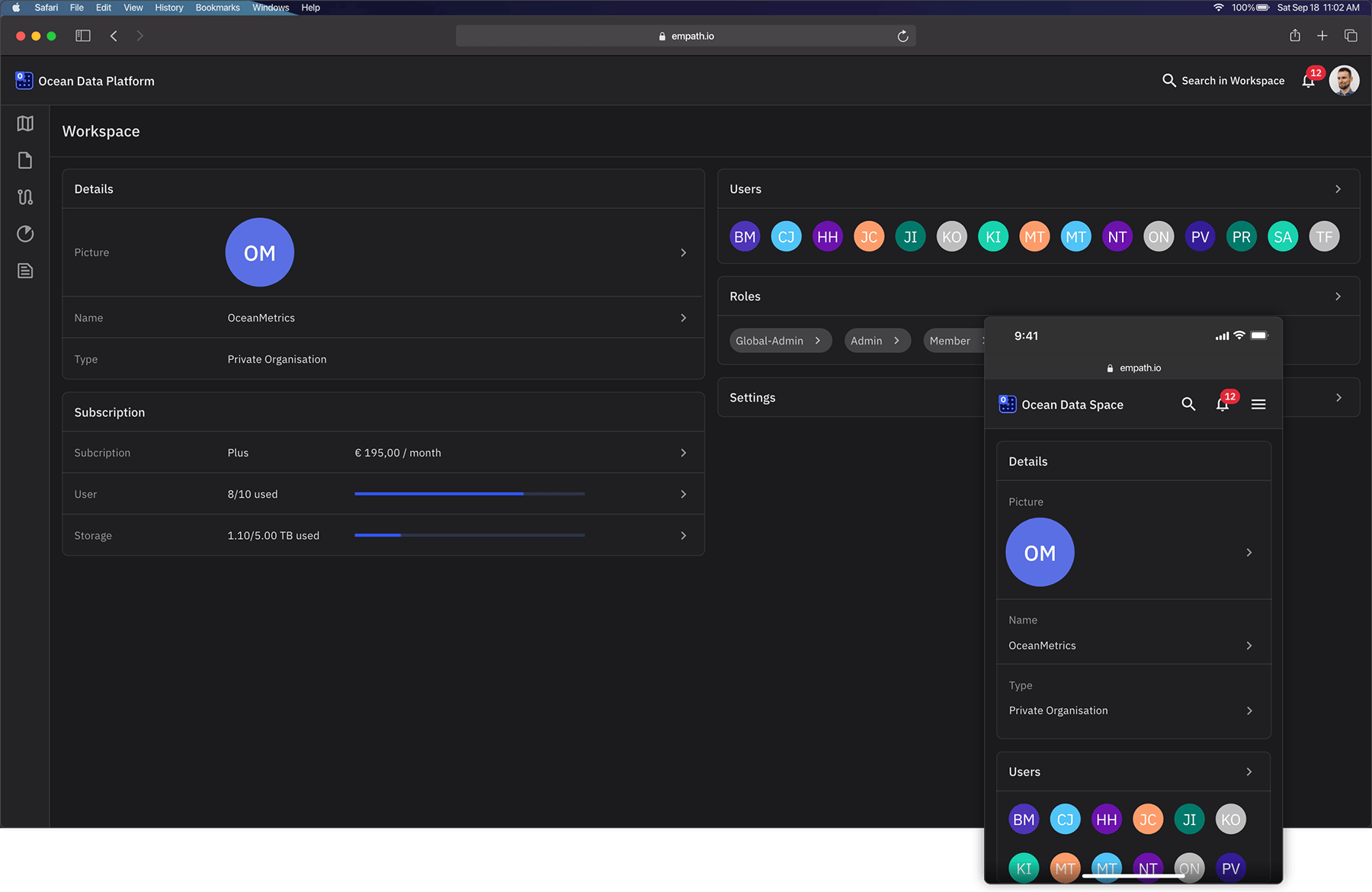 We worked closely with industry experts to optimize the platform for existing processes in data ingestion and management. In addition to the core functionalities of data management, visualization and analysis, data sharing and collaboration play a major role. The Workspace enables companies to share data in the cloud within or outside their own organization, which is a crucial point for accelerating digitalization in the maritime sector.
To connect all parts of the platform and ensure consistent and intuitive navigation, we created a modular and flexible frame.
Surveys, Vessels & Sensors
A special feature of the platform is the creation of surveys, which in the maritime field is an excursion with a ship to collect measurement data. Vessels are used to carry out the survey, for example a ship that has one or more sensors on board.
Why is it important to represent this process? On the one hand, because the maritime industry wants to structure its data in this way and also manage it on the platform in this way, and on the other hand, because surveys, vessels and sensors + sensor configurations have an influence on the evaluation and processing of the data. Examples of this are the height or angle at which a sensor was mounted on the vessel or which configuration was chosen for recording the data.
To make the creation of surveys as easy as possible, there are databases for vessels and sensors and their configurations. Surveys can be created from database entries and filled with data.
For data management, we rely on best practices so that users can manage their data quickly and in a familiar way. The survey structure is reflected here, but the user can also ignore it and store data freely, not only for sensor data, but also for additional data such as documents, reports and images.
Visualization is an important point in the analysis of the data, the platform allows the visualization of the recorded sensor data and provides other datasets such as maritime infrastructure and dumped World War munitions that rest on the seabed of oceans worldwide and can be not only an obstacle but also a danger in the construction of new wind farms.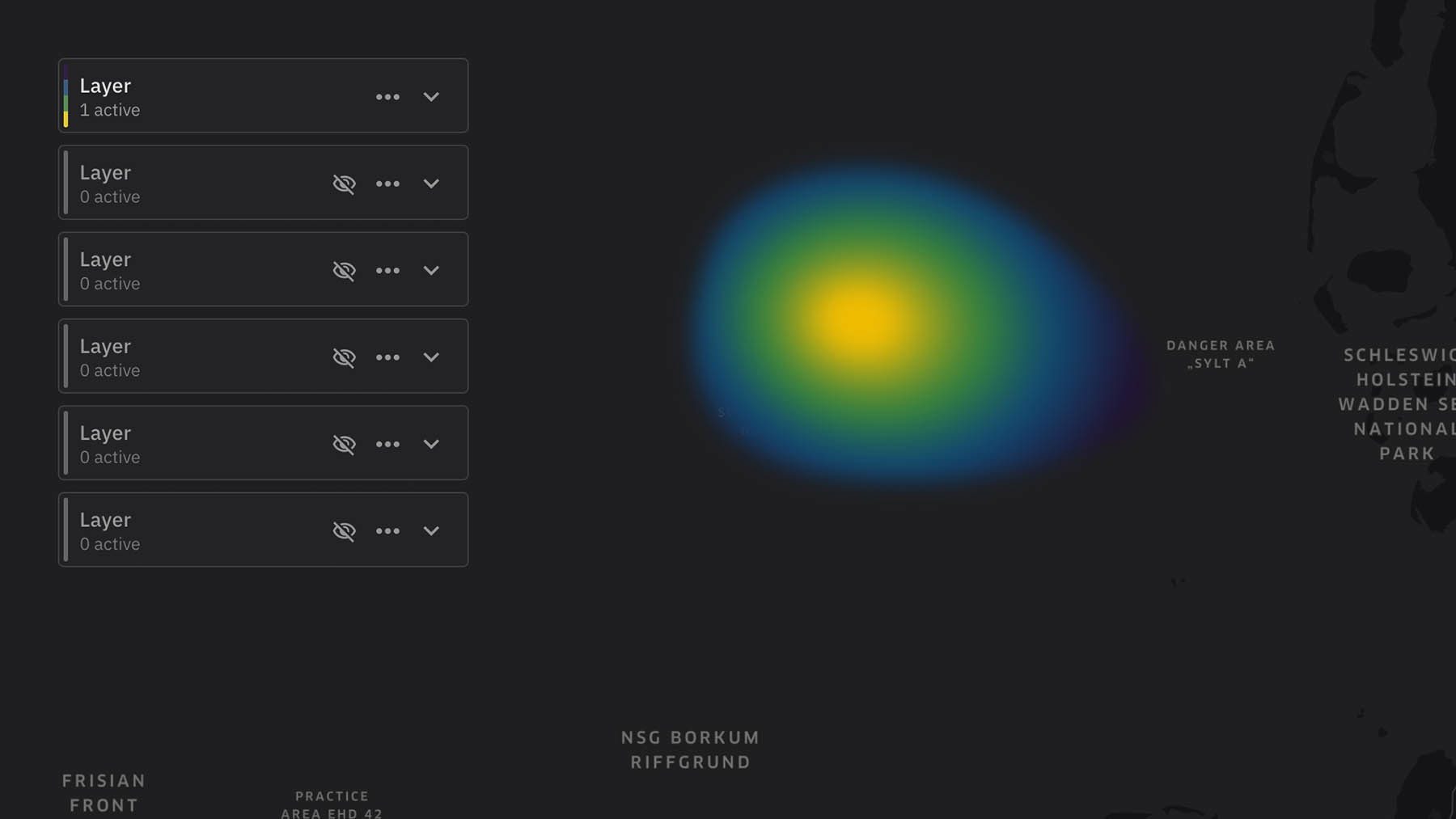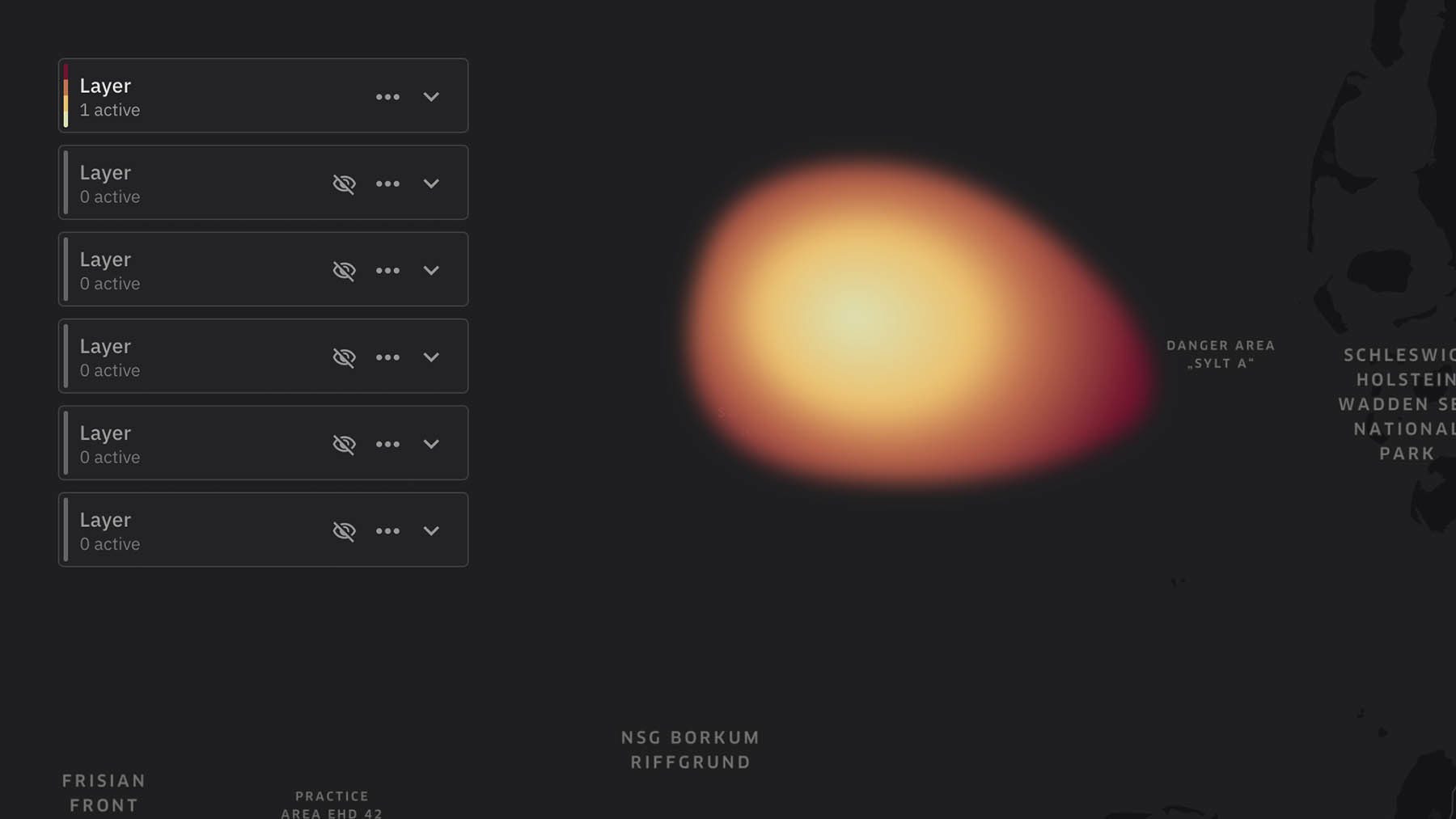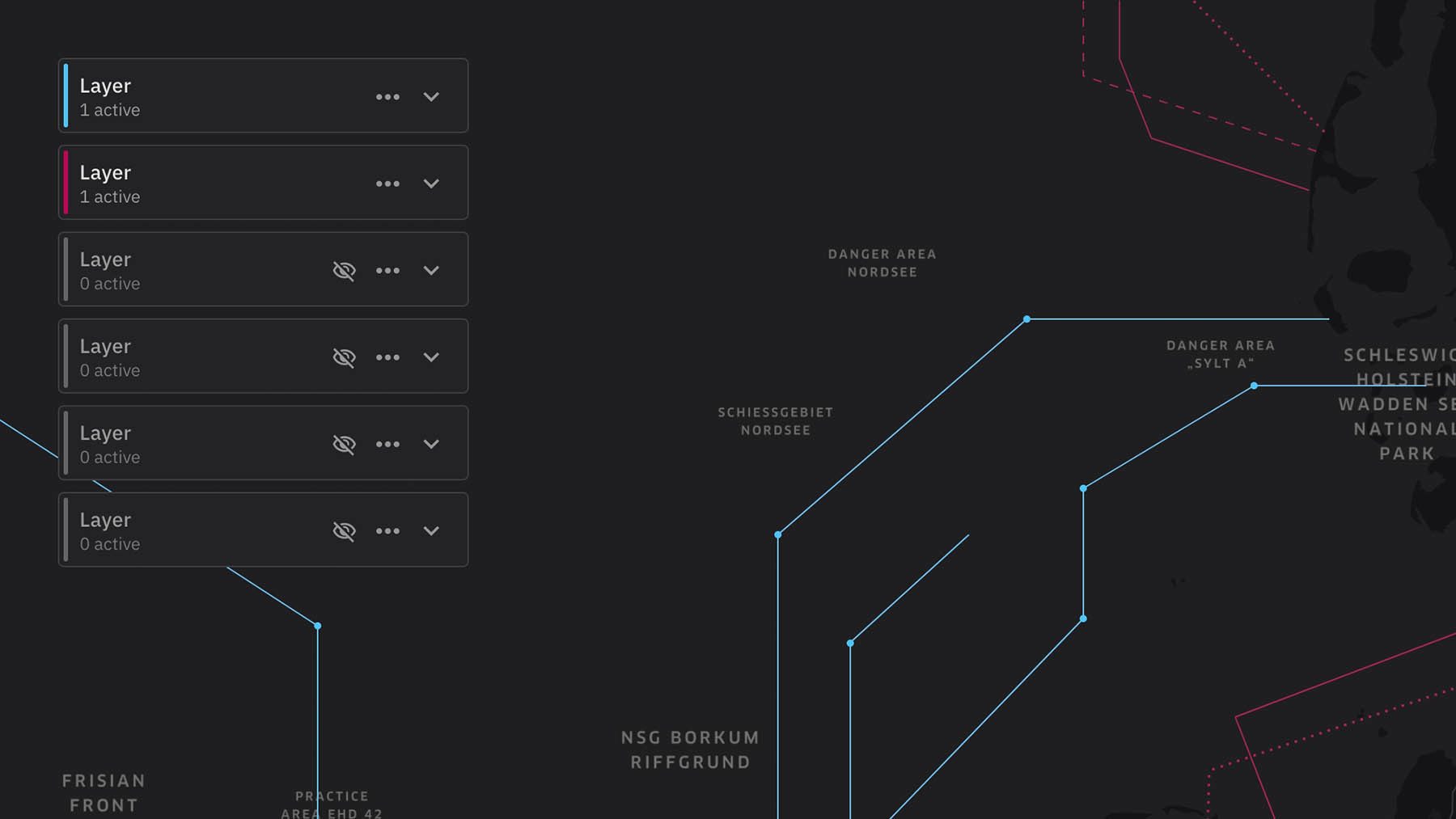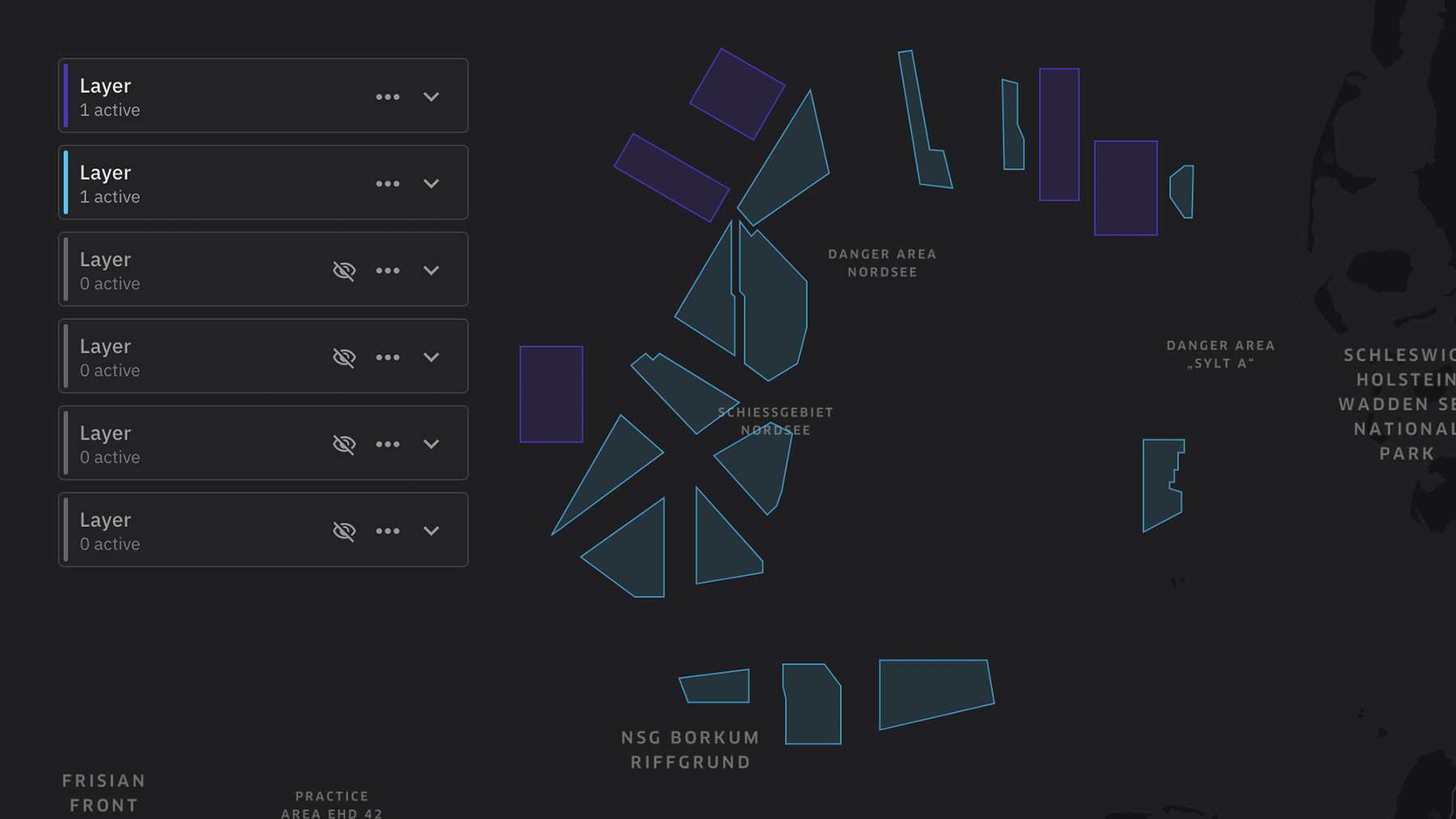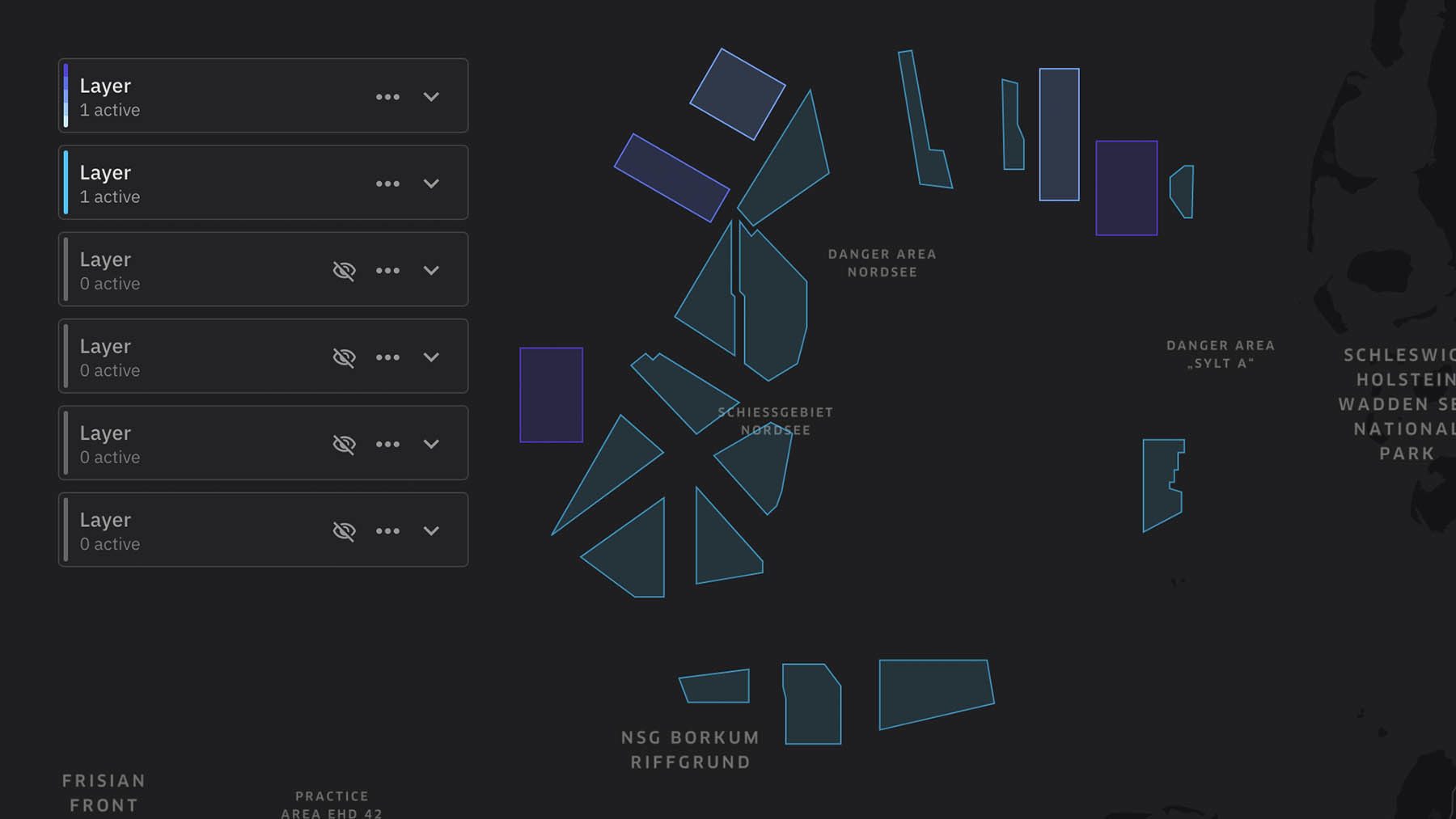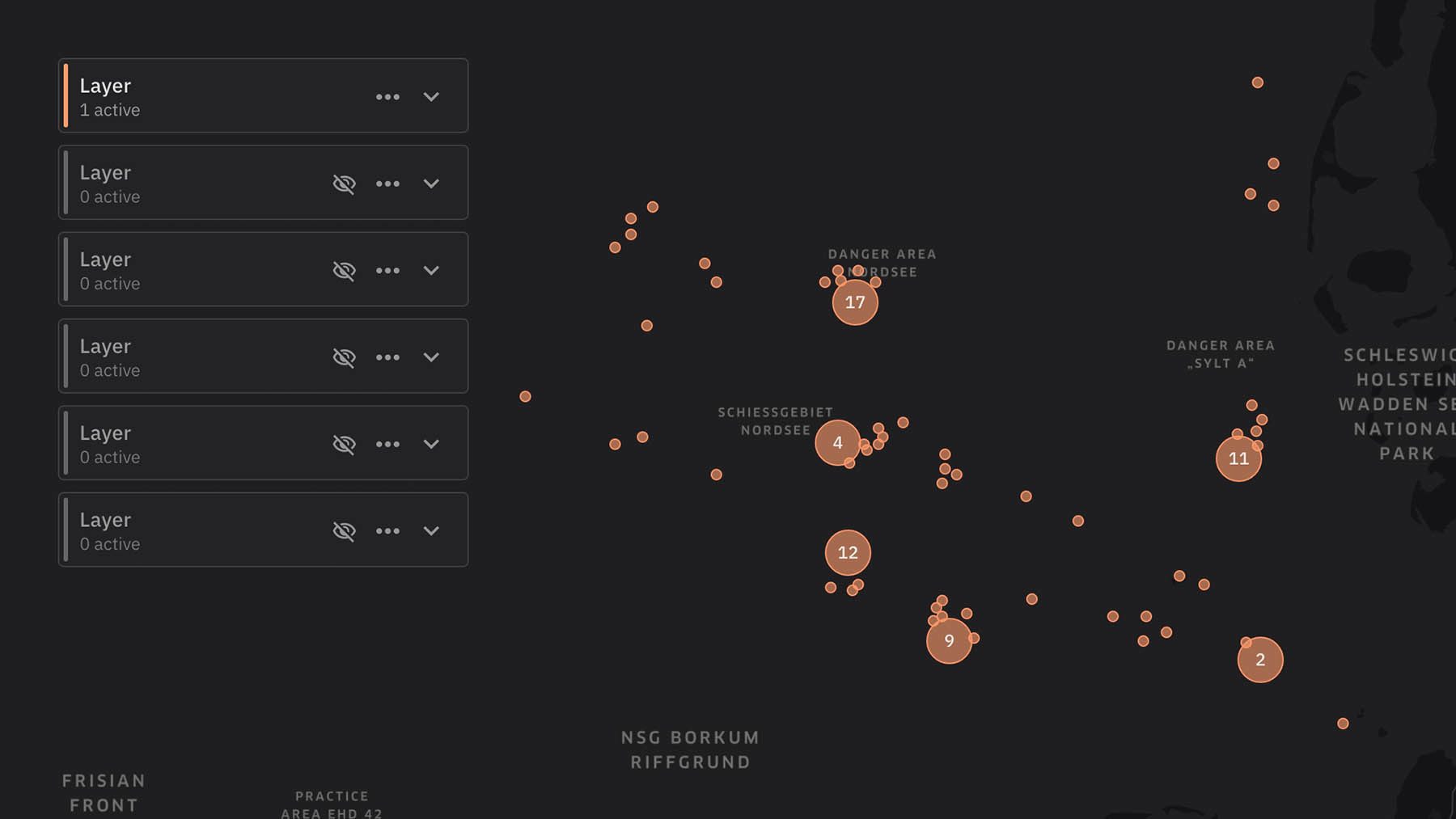 To give the user full control over the visualization of their data, we have developed tools that allow them to fully edit all vector-based layers. The user is free to display the layers filled or outlined and to decide whether to use a solid color or a gradient based on other data such as the size or risk of the layer objects.
This freedom in visualization is particularly useful not only when multiple layers are displayed simultaneously and the display might be impractical, but also to speed up the analysis by including more details such as size or risk in the visualization.
To ensure the best possible color representation and, above all, accessibility, the standard color palette has been optimized for color vision deficiencies. Color blindness is especially challenging when multiple colors are used in the same visualization. The freedom in designing the layer and the optimized color palette allow users with color vision deficiency to choose the best visualization for their needs.